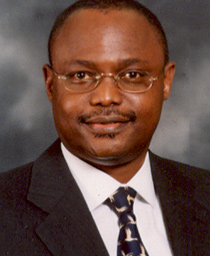 Akin Oparison
(B.Sc, M.Sc, PhD)
Akin was previously HR Vice President Shell Downstream Africa
Akin has over 25 years of management and leadership experience in blue chip multinational companies. He was a Management Consultant with PWC where he worked on a wide range of assignments including Organisational Development and Change management interventions, Executive Resourcing, Performance and Talent Management in private sector organisations ranging from FMCG companies, financial services organisations and banks, and pharmaceutical companies, as well as public sector client organisations.
Akin also held senior executive HR positions in Sterling Winthrop, British American Tobacco and now in Shell. He has worked in Nigeria, Ghana, Cameroon, Russia, Kenya and South Africa.
Akin has been a full time university lecturer in Management and Business Administration and while working in Nigeria remained a part-time faculty member of the Lagos Business School.
He is an adviser to GIL on Business Development in Africa and a senior fellow at the Lagos Business School.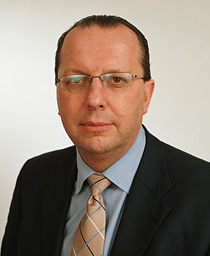 Gary Winter
Principal Consultant
Prior to joining Glowinkowski International in 2005, Gary had consulted widely in organisations around the globe. He possesses an unrivalled knowledge and experience concerning the behavioural skills that drive employee engagement and create what we call a 'Blue 4 Culture'.
Amongst the leading edge consultancy engagements Gary has delivered are work with South African Revenue Society (SARS), which embraced over 500 managers and generated value in excess of R35M for the client. Working in Mumbai with a debt recovery function of a UK bank, Gary's work resulted in recovery of over £125m in six months. Gary was deeply immersed in the highly regarded transformations at Westland Helicopters and ASDA during the 1990s.
Gary has strong awareness of the EFQM Business Excellence methodology and has successfully run his own hospitality business.