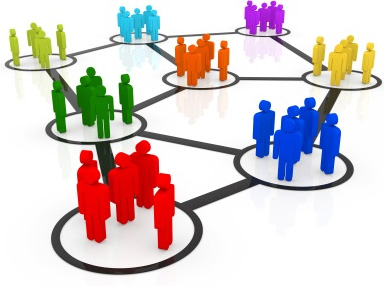 While individually strong and competent people are key to an organisations performance and organisations invest significant resources in finding and bringing such into the organisation, ultimately performance in organisations depend far less on the competence of individuals and much more on the way individuals work with each other in teams.
It is quite well known that high performing teams must be able to share a common purpose, vision align their strategies; be really clear on roles and responsibilities across increasingly complex and geographically dispersed structures; be interdependent and hold each other mutually accountable; engage internally across work-group or functional boundaries as well as with external stake holders and providing direct feedback with candour while handling conflict and dealing with undiscussables.
As almost everybody knows this, why is it that team working continues to pose the huge challenge it does to organisations? Beyond the fact that teams are increasingly working virtual depending on technology as well as the fact that team members are increasingly finding themselves in multiple teams within complex organisational structures, with often competing demands and priorities, it still boils down to ability to build trust and effective relationships. The main challenge is that it is not about what people know. It is about who they are as a result of what they know. A key obstacle to overcome in developing teams, but which is usually overlooked is how team members occur to each other. Yet it is how situations occur to us or how we occur to each other, interacting with our natural predispositions that determine how we act in a situation or towards one another. This is where team development must start from.
We use tools that collect data on team members' Problem Solving and Implementation Style (an individual's preferred thinking style is married to their preferred approach to doing tasks.), Communication and Inter-personal style (an Individual's preference to be with others or by themselves is married to their teaminess ) as well as feeling and self-control (association between the degrees to which Individuals feel okay about themselves is made to the extent to which they control their emotions).This provides useful insight to team members about their individual and collective behaviors as a team as a first step towards facilitating more effective team working. In addition to these data that explore predispositions of team members we also collect data that provide a profile relating to the core motivational drivers that individuals possess and which therefore, critically underpin some of their key preferences and values. All these are fed back to individuals in one-on-one sessions and aggregate results are fed back in team sessions.
Individuals are able to understand each other better, particularly In terms of promoting open and powerful dialogue about their respective natural strengths and development needs. Thus the team member presenting a highly innovative Idea will appreciate that their team comprises members whose natural style is for change initiatives to occur in 'smaller steps' rather than dramatic, strategic ones. Accordingly they can present their ideas to suit other "their tastes". Equally, they will be better placed to gain contributions from those who prefer to be quiet and contain those who are more effusive and not permitting 'air-time' to those more reserved team members.
The data also displays, in quite vivid depictions, what might be the potential strengths and weaknesses of a team. For instance when most of the team members aggregate in a particular quadrant, it says something of their collective strength but at the same time also highlights areas of their collective vulnerabilities where there no team members with such natural predispositions. Such information can also be used to help teams see how they can leverage off each others strengths to make the team more effective and address challenges in their team performance.
Our interventions in this area could take different forms or combinations thereof of the following, depending on needs and client circumstances:
Team coaching for Boards, Executive and Leadership Teams
Diagnosing and addressing team performance issues to create High Performing Teams
Coaching individuals to strengthen their effectiveness on a team through Custom made Relationship Coaching interventions
Developing HR and internal team coaches to facilitate teams and raise their performance
Testimonials
"Approach is practical; easy to relate to, what I learnt can be practiced, what I learnt is respectable. Now I know my predisposition I can do better in any given situation."
"The knowledge of any behaviour characteristics will be enabling me to deal with people with different behaviours."
"Adapting my behaviour by knowing my predisposition to a variety of situations. • Using the skills with my team members to get the best from them, also delivering the benefits for the business ."